The Wattbike Atom is constructed from high performance components. It is designed to be almost maintenance free and should withstand heavy usage with the aid of some simple care and maintenance.
If you notice any unusual symptoms, such as loud noises or grinding during your riding, stop using your Atom and contact Wattbike for support.
Do not use corrosive or abrasive materials to clean the Wattbike. Ensure that such materials are not allowed to pollute the environment.
Our friends at Muc-Off made a handy video on caring for your indoor trainer using the Wattbike Atom.
During Each Session
You want to train hard, and the Wattbike is the perfect tool for the job. We've designed the Wattbike with seals and sweat protection in mind.
We recommend that you use a training towel to catch any sweat before it reaches the frame of your Wattbike and use a fan to keep yourself cool during those efforts.
After Each Session
To ensure your Atom stays in good condition, after each session use a clean, soft cloth and non-abrasive liquid cleaner - we recommend the Muc-off Care Pack - to remove all:
Sweat

Dust

Dirt

Other substances
You should wipe down the exterior covers, frame, saddle and handlebars and make sure that the handlebar stem and saddle stem are not over the max markers.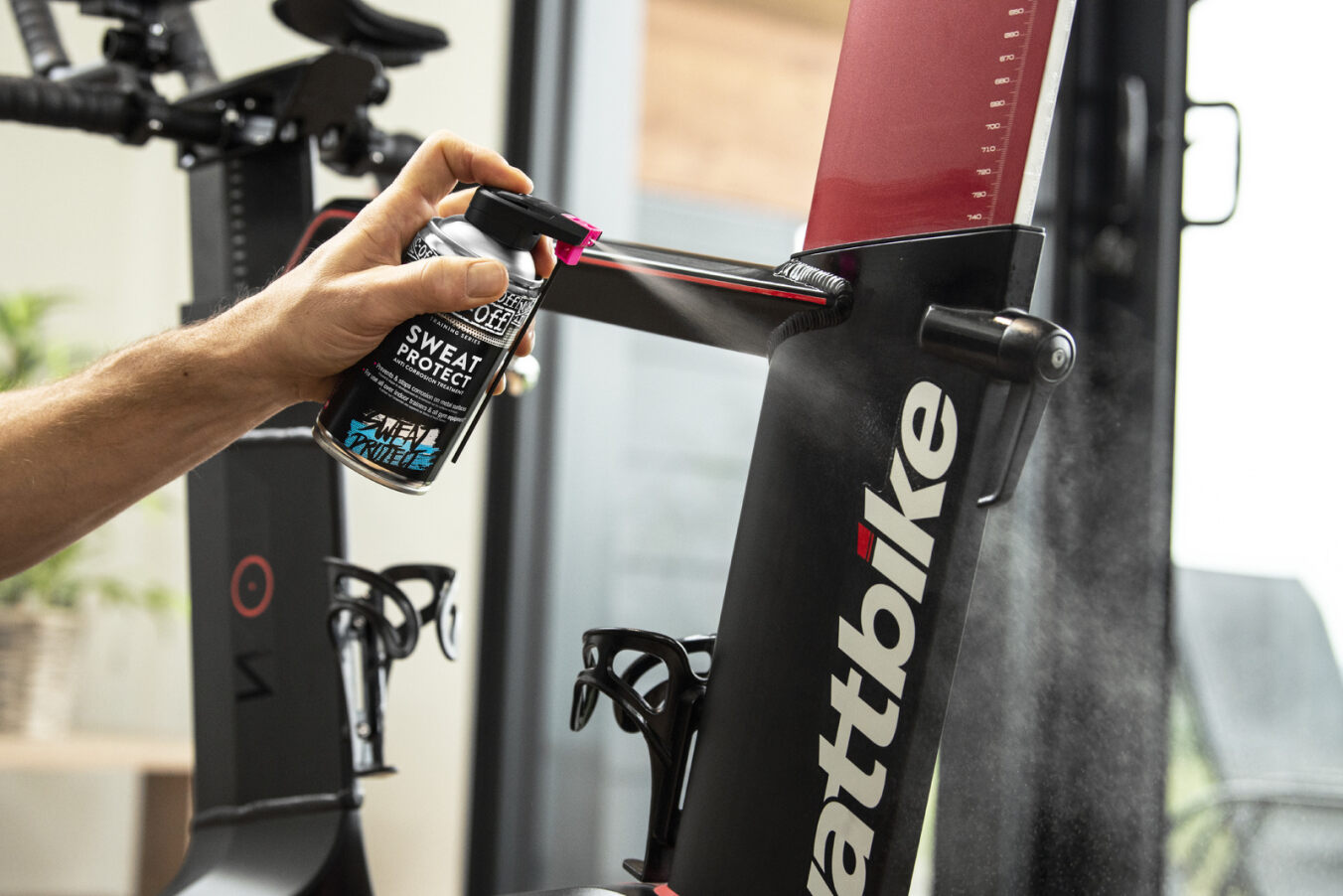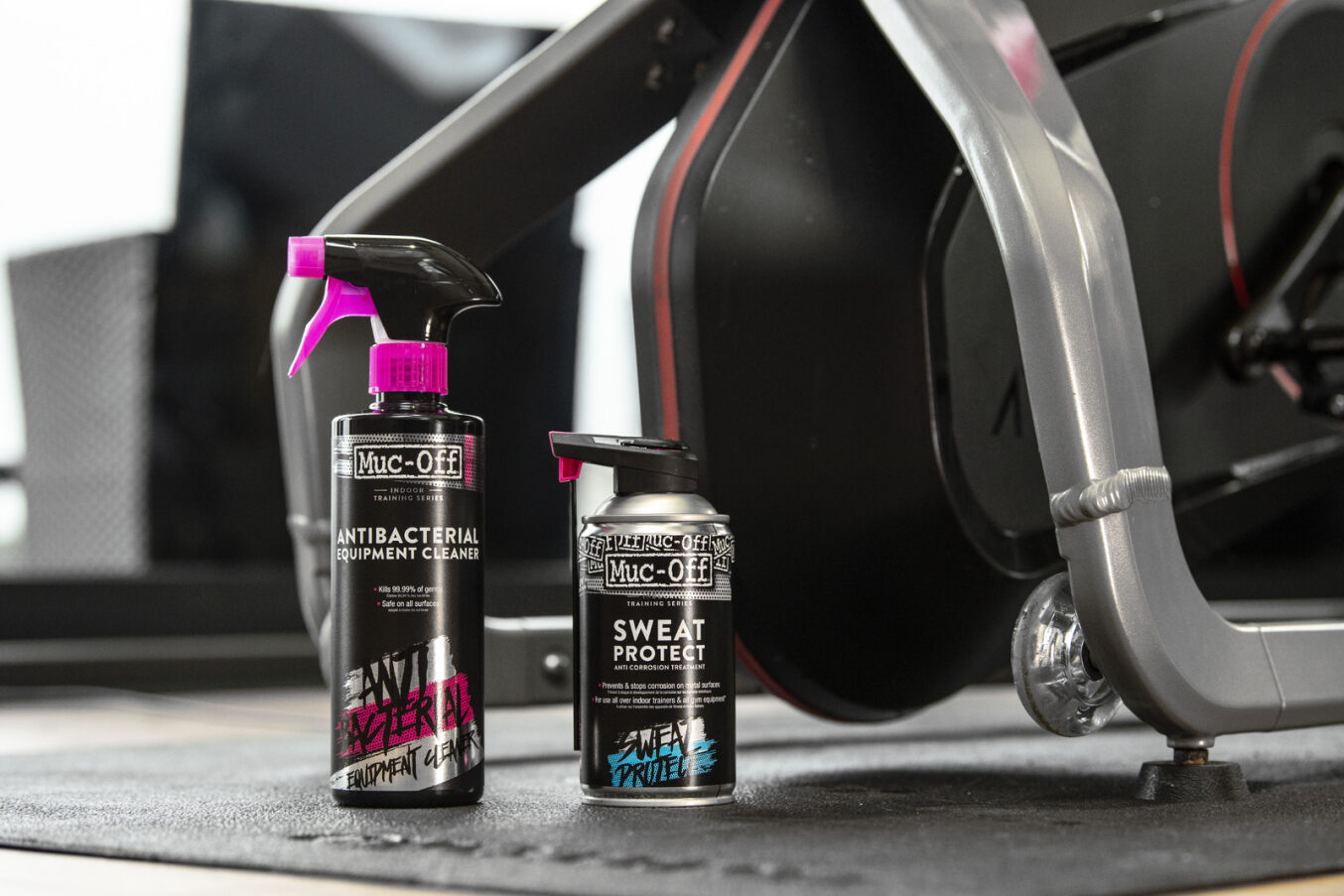 Improper cleaning and care for your Wattbike can result in premature servicing being required.
Weekly Maintenance
Vacuum the floor under and around the Atom to prevent the bike from picking up dust

Inspect the feet bolts, saddle and handlebar sliders and device holder for looseness and

corrosion. Tighten as necessary

Inspect the saddle and handlebar stem adjustments. Tighten as necessary

Check that the pedals are secure and fit for use

Ensure that no sweat/liquid is pooling on the metalwork or covers