If you have started a plan within the Wattbike Hub App you will need to ensure you are progressing onto the next session correctly.
Your screen will look similar to the below depending on the plan you have selected: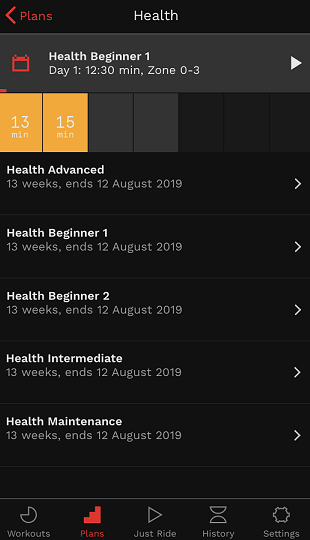 To progress onto the next available session please select the play button [white triangle] in the top right hand corner.
You can complete any of the sessions within the plan at any time however this will not contribute towards your plan. If you wish to do this select your plan to see the sessions per week: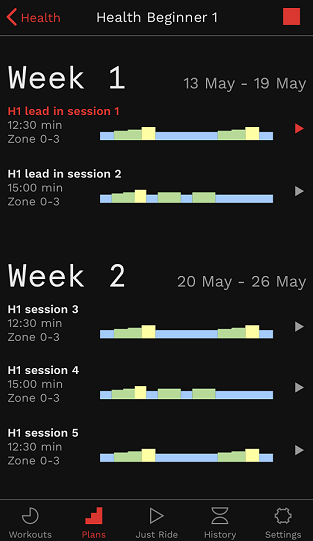 Select the play button [triangle] next to the session you wish to complete.