Should you wish to display the Wattbike Hub App or a 3rd Party Application (Such as Zwift, Sufferfest, TrainerRoad, FullGaz, Road Grand Tours or similar) then we can display this in two ways.
The easiest method to do so would be to connect to Apple TV. To link to the Apple TV, you will first need to connect your Wattbike (Pro/Trainer or Atom) to the desired application via Bluetooth. Once this has been connected please swipe up on your device to connect via screen mirroring, pictured below.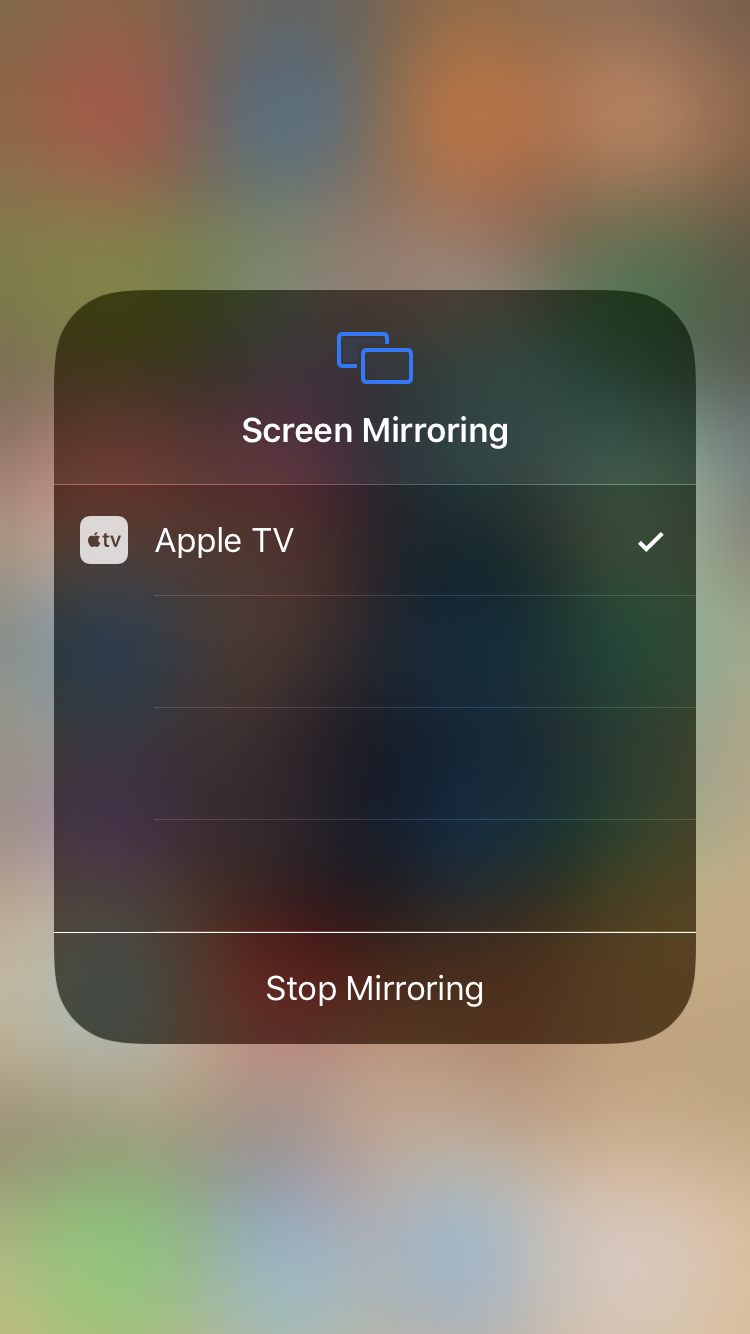 The final steps to establish the connection between your Apple TV and your iOS device will ask you for a 4-digit code. This will be displayed on your TV. Please enter this on your iOS device then press 'OK' to establish this connection. You will now be able to open your desired application and stream this display onto your TV.
Apple TV 4K - Using this latest edition of the Apple TV you can download Apps directly onto the Apple TV to allow you to connect the Atom to the TV without the need to use an iOS device to establish the link.
In addition to the above, you could also connect to your device using an Lightning Digital AV Adapter, Once this is connected to your iOS device you will then be able to use a standard HDMI cable to share the screen across to your TV.
Should you have any issues connecting your bike to your TV, please ensure both your Wattbike and your iOS device are up to date. If your issues persist please see the below graphic which should help troubleshoot the issues you are experiencing and enable you to understand how you are connecting.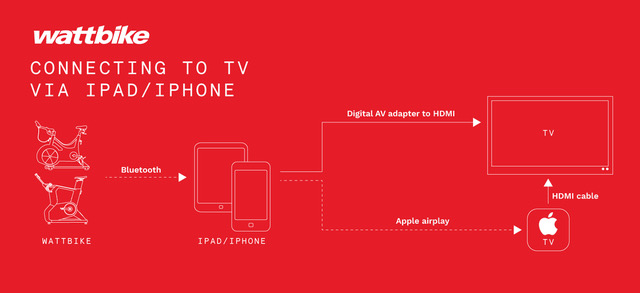 Please note: The Wattbike Hub App cannot be downloaded on the Apple TV
If you have an Android device please click here for instructions on how to connect to your TV.