The instructions below will give you a step-by-step guide on how to connect your Wattbike Nucleus to Zwift.
Via Bluetooth
Turn on the smart device (iPhone etc.), and make sure your Wattbike is turned on.

Ensure Bluetooth is turned on within the settings of the smart device.
Should you have any issues connecting via Bluetooth please ensure all apps potentially running Bluetooth in the background of your device are not running and that background Bluetooth functionality is turned off.
Open Zwift on the smart device and login to your account.

Next, select a workout or session.

You will have the option to connect 4 sources: Power source, Cadence, Controllable, and heart rate.

Select Power Source and choose your Wattbike Nucleus from the list.

Speed sensor source is not applicable for Wattbike products, so this can be left out.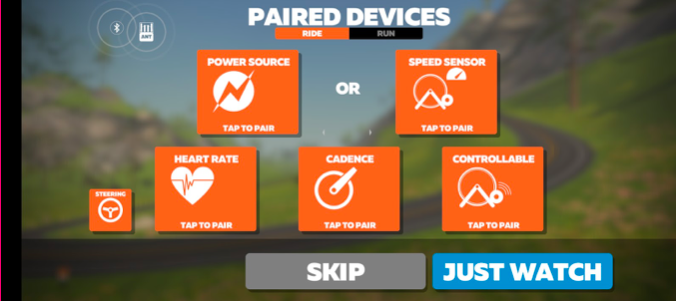 Start the workout by selecting 'Let's Go'. Your Power and cadence will display in the top left-hand corner of the display.

If the changes in gradient are too intense then you can amend this within the Zwift settings.
Via ANT+
Plug in your USB-ANT+ dongle (Pictured below) into the computer and turn on the bike.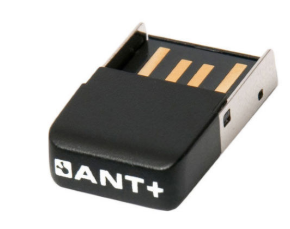 Launch the Zwift App on the computer.

You will have the option to connect 4 sources: Power source, Cadence, Controllable Trainer, and heart rate (ANT+ Only). For the Nucleus, please select Power Source.

When connecting via ANT+ and the dongle is connected you will see the ANT beacon (pictured below) pulsate to demonstrate the Zwift App is searching for your Wattbike.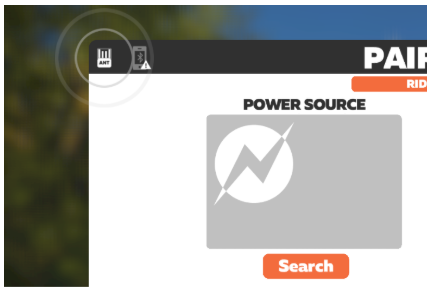 Start the workout by selecting OK.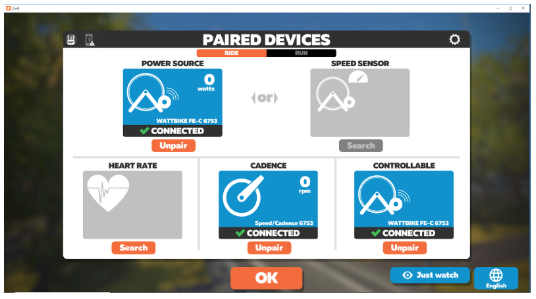 The Wattbike Nucleus will automatically start a Quick Ride session on the Performance Touchscreen to register your workout data.
If you are wanting to run Zwift through your computer then you will need to download a mobile link to your iPhone or smart device, this will then push the data via Bluetooth to your laptop. Click

here

to download the Zwift mobile link.
To download the Zwift computer app click

here.
If you are wanting to just run Zwift straight through your smart devices, such as an iPhone or Android then you can download the app here.
Note: Apple devices are not ANT+ equipped.