Please see below for step by step instructions on how to replace your Wattbike Pro/Trainer saddle.
If you need to purchase a saddle, please see our Parts & Accessories page.
Tools required
14mm spanner
Instructions
1. Use a 14mm spanner to loosen the tension nut and fully remove the saddle and saddle clamp off the slider.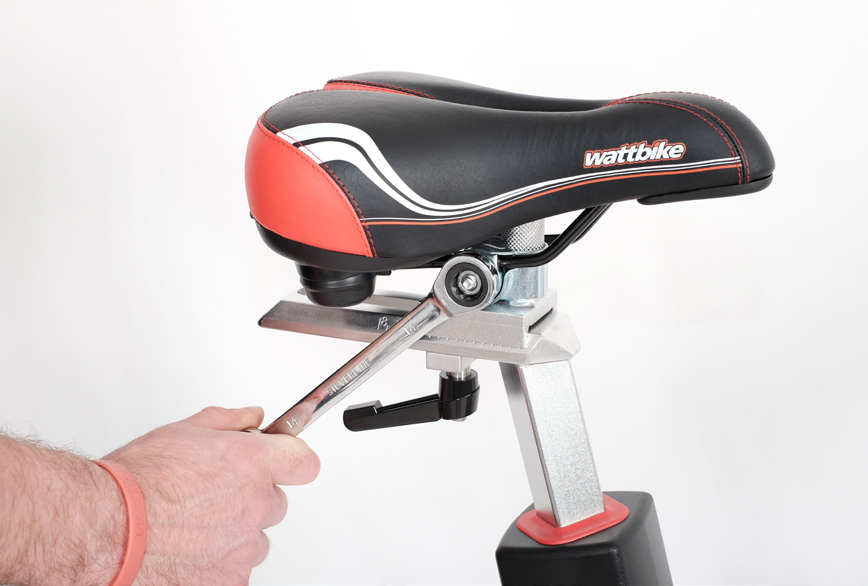 2. Remove one of the 14mm nuts and slide the locking bolt from out of the saddle clamp, and remove the outer plates of the saddle clamp.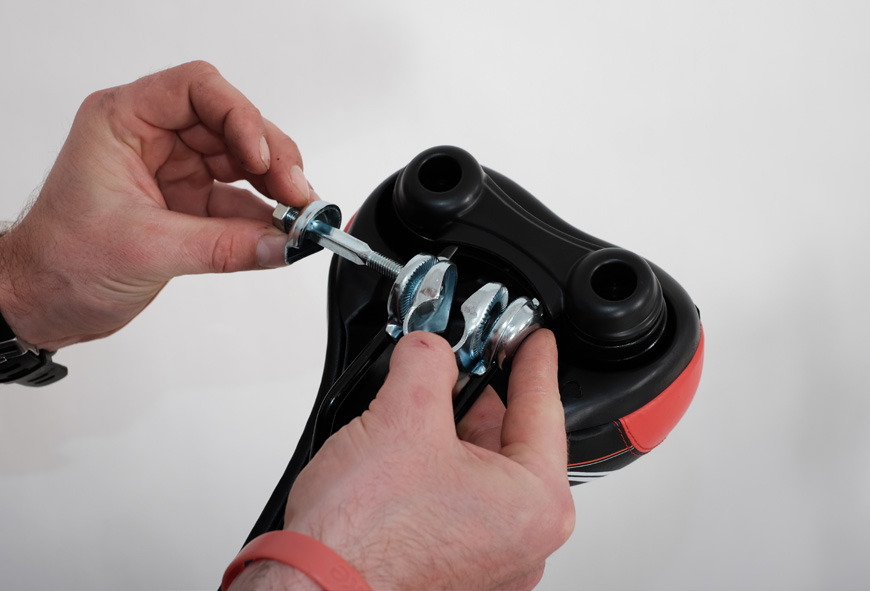 3. Roll the inner plates away from the clamp and remove the centre of the clamp from inside the saddle rails.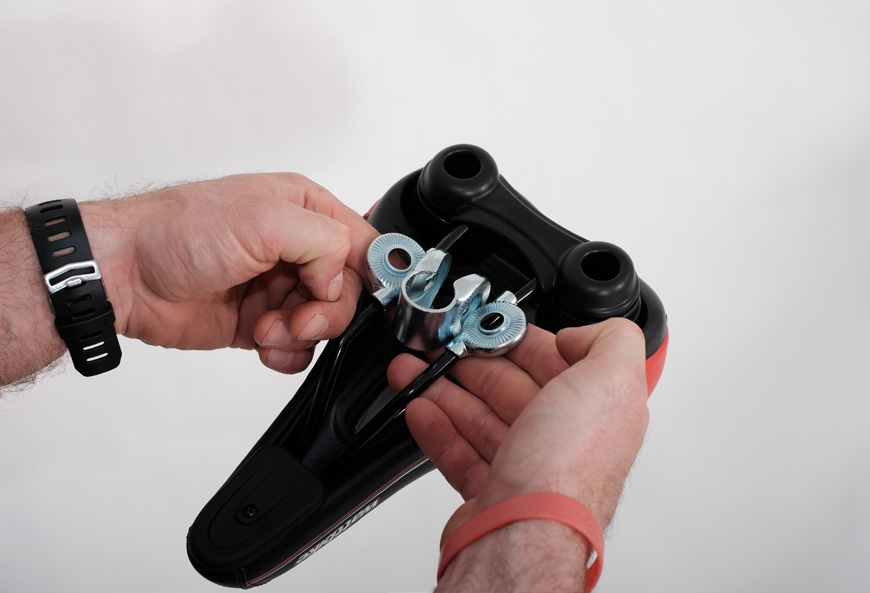 4. With the new saddle, reverse the process.