There are two adjustment levers on the Wattbike Pro/Trainer which are used for horizontal adjustments for the saddle and handlebars. Please see below for instructions on how to replace these.
1. To remove an adjustment lever, unscrew the black lever, ensuring you have someone to help you brace the handlebar/saddle to avoid it falling.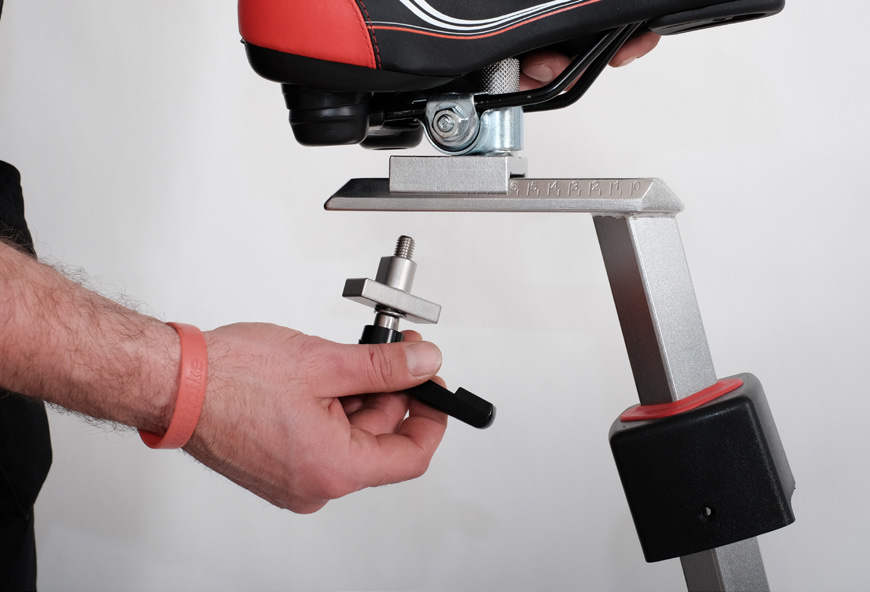 2. To replace, reverse the process, making sure there is a spring washer between the dimple plate and the adjustment lever.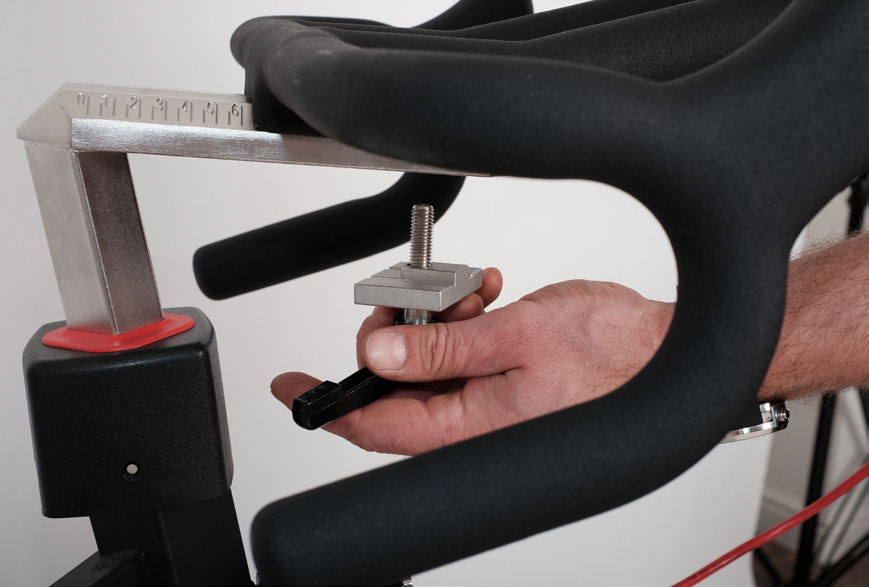 Note: Be very careful to catch the thread in the saddle slider/handlebar slider.