Please see below for full instructions on how to change the saddle on your Wattbike AtomX.
Tools required
5mm Allen key
1. Using the 5mm Allen key, loosen the bolt on the right-hand side of the saddle clamp until the rails of the saddle can be removed.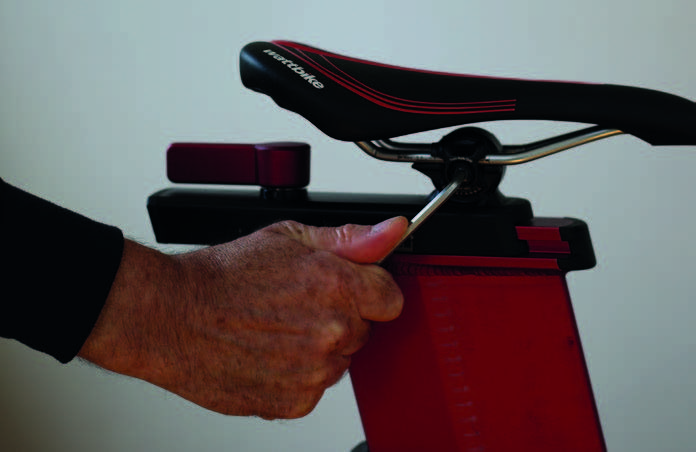 2. Twist the clamp anti-clockwise to help release the seat rails.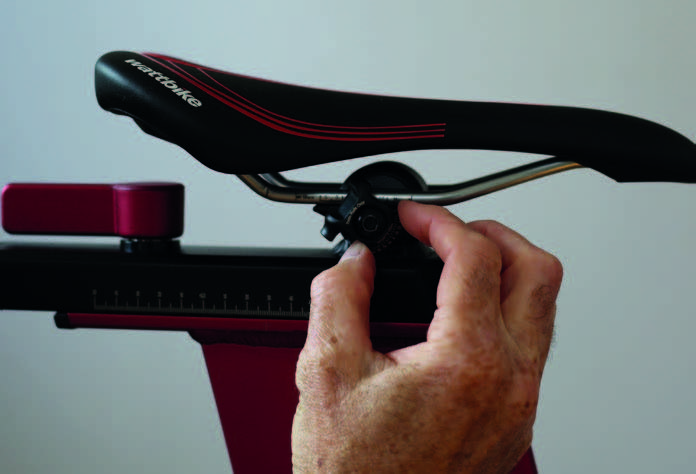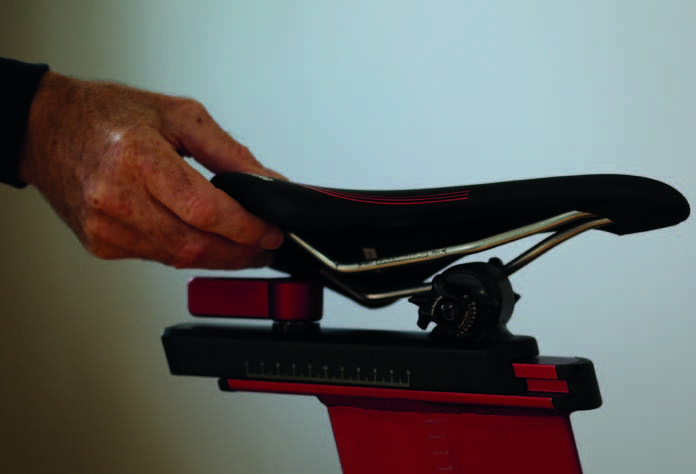 3. Reverse the process to fit a replacement saddle.
Note: the Allen key bolt will need to be tightened enough to prevent the saddle tipping. This should be 13-15Nm.