Please see below for detailed instructions on how to build your Wattbike Atom (Next Generation):
1. Remove the Wattbike Atom (Next Generation) and its accessories from the packaging.
2. Screw the right pedal onto the right crank. Tighten clockwise securely using the provided spanner.
TIP: The cranks have a standard screw fitment, allowing you to customise the Atom with pedals of your choice. Please take care around the pedals and cranks not to trap fingers or feet as this may cause injury.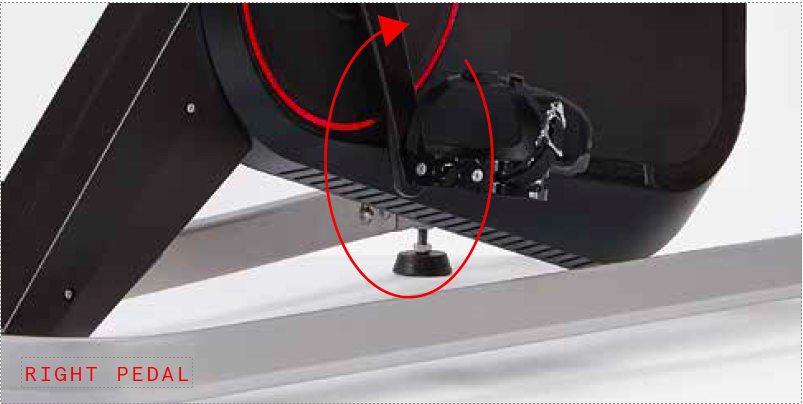 3. Screw the left pedal onto the left crank. Tighten anti-clockwise using the spanner.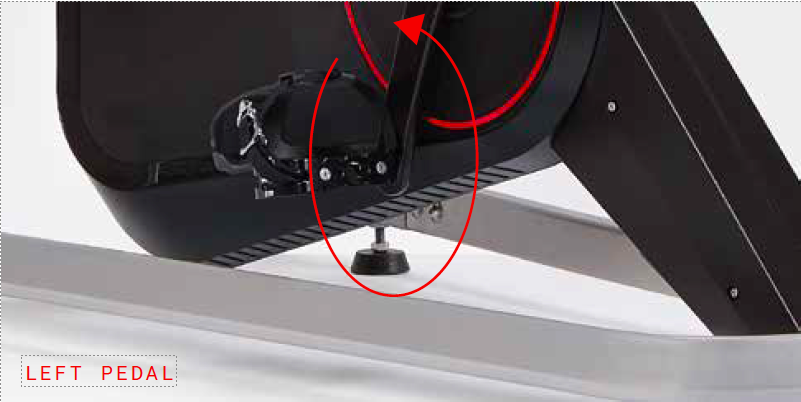 4. Take the tri-bar assembly and insert the two ends into the tri-bar clamps with the device holder out in front of the bike.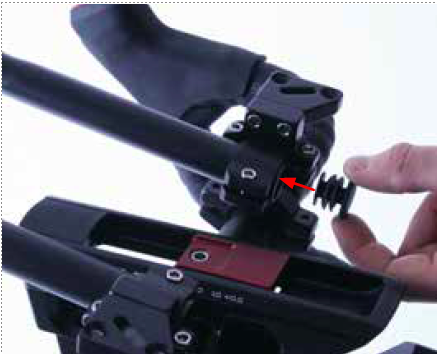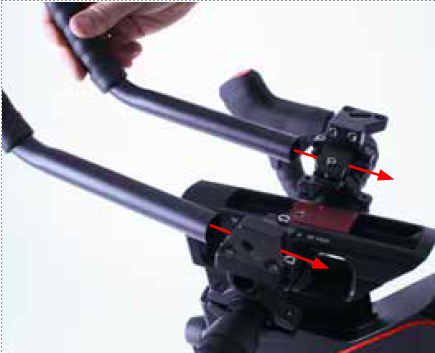 5. Level up the two tri-bar ends in their clamps, tighten the securing screw using the 4mm Allen key.
6. Insert the two plastic bungs into the open ends of the tri-bar ends.
7. Take the metal tri-pad cups, rest them on the blocks and screw into place to secure. Remove the velcro from the back of the pads (without removing the protective layer). Once off, remove the protective layer and affix to the metal tri-pad cup. You can now fasten the tri-pads in position on the velcro.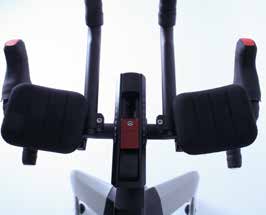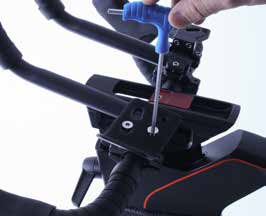 8. Ensure all bolts are tight and the handlebar fixings are secure.
9. Plug your Atom into a wall outlet using the power adaptor provided. Make sure the switch on both the wall outlet and the rear of the Atom are turned on.