The Wattbike Sports Scientists have been busy analysing our workouts so you can train more effectively. You'll now see key physiological stimulus icons on workout thumbnails. Simply tap on the icons to learn which performance characteristics the workout will help you improve.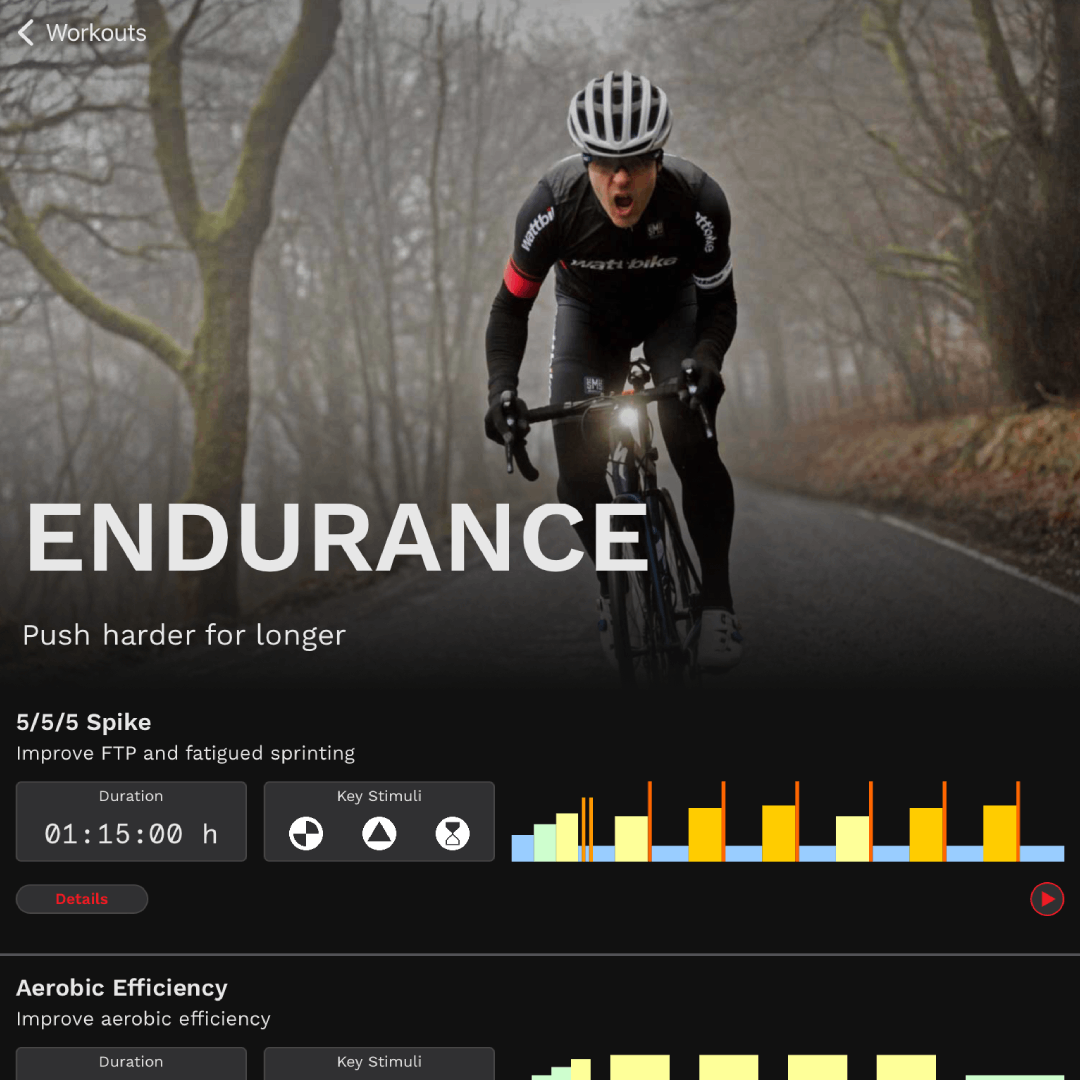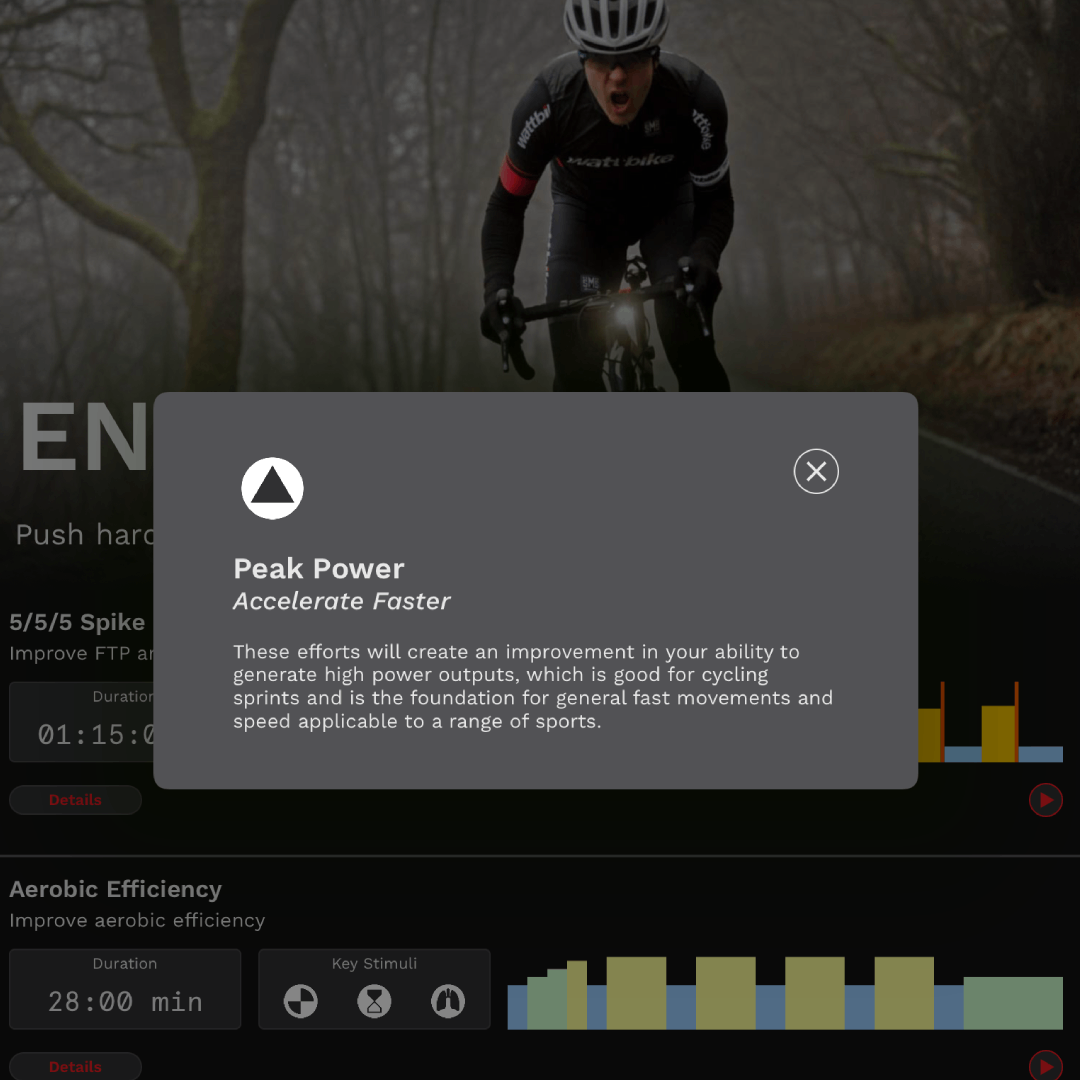 Technique - Improve Pedalling Effectiveness
These efforts are optimal for challenging, working on and improving pedalling technique. They provide opportunities to experiment with changes to your movement and style to address low Pedalling Effectiveness Scores (PES), left-right imbalances, or to find solutions to generate more power.
Aerobic Threshold - Develop Foundational Fitness
These efforts will improve your ability to sustain low intensity efforts of several hours or longer. While they won't cause much discomfort initially, when sustained for long periods they develop endurance capabilities including the ability to use oxygen to fuel exercise and increased fat metabolism. A great intensity for developing all-round fitness for any activity.
Functional Threshold Power (FTP)- Increase Sustainable Effort
These efforts will improve your ability to sustain medium intensity efforts lasting up to an hour. This develops a range of components of endurance fitness to a good level which in turn support the maintenance of this intensity for longer durations. FTP can be considered to be the same intensity as Critical Power, MLSS and Lactate Threshold.

Maximal Aerobic Power (MAP)- Build Sustainable High Power
These efforts will improve your ability to sustain medium to high power outputs lasting up to 10 minutes. This primarily targets developments in your Maximal Aerobic Capacity (MAP), which is an essential component of endurance capability across all sports and activities.

Anaerobic Work Capacity (AWC) -Sprint Repeatedly
These efforts will create an improvement in your ability to sustain high intensity, which is good for repeated sprint efforts or near maximal efforts lasting less than two minutes.
Peak Power - Accelerate Faster
These efforts will create an improvement in your ability to generate high power outputs, which is good for cycling sprints and is the foundation for general fast movements and speed applicable to a range of sports.
High Torque - Increase Strength
These efforts require generation of high forces and consequently high torques. This creates the stimulus for increasing the muscles' ability to generate force, resulting in increased strength, which improves performance when accelerating in a range of sports and cycling hill climbs.